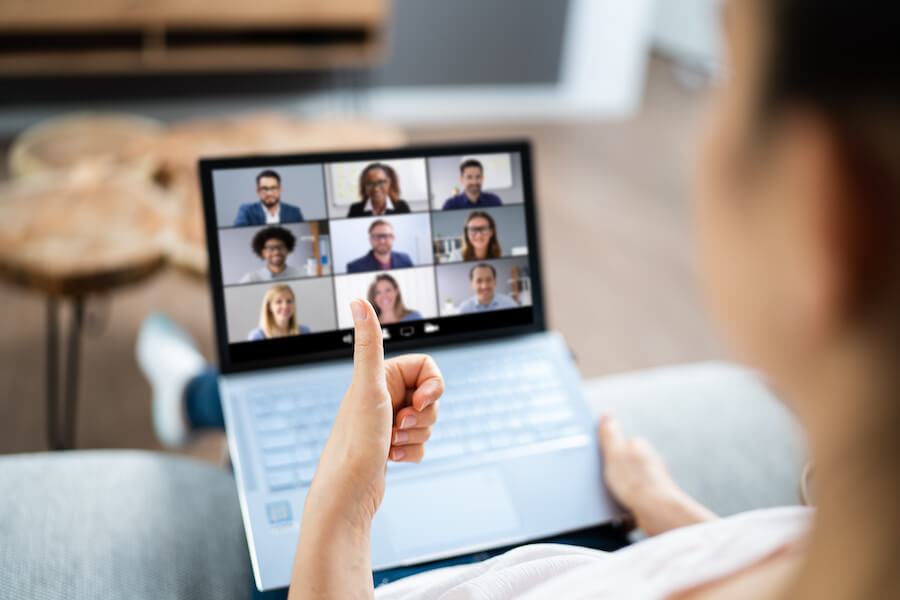 Today's Work Environment Relies on Our Ability to Connect
Over the past two years, the workplace has gone through a dramatic cultural shift. Businesses that once relied on face-to-face communication and large in-person meetings now offer employees a choice of where they work and how they engage. 
No business department has felt more pressure to reform and refine services than your IT professionals. But, while they're busy trying to secure endpoints and services for a new remote workforce, there is a crucial area of undermanaged support – AV services.
Remote monitoring services of communication devices across the organization is essential in maintaining quality levels of service and interaction among employees, customers, clients, and others. Continue reading for more ways remote monitoring services can benefit your organization.
SEE ALSO: KEEP AN EYE ON EVERYTHING WITH REMOTE MONITORING SERVICES
Proactive Issue Identification
Imagine you are about to host a webinar with more than 100 clients waiting to hear important updates about your products and services. You begin the call only to learn that attendees cannot hear you. It's a nightmare scenario!
With remote monitoring services, team members could identify if a microphone was suddenly out of power, disconnected, or unable to function. A dashboard alert or pre-call test could have identified the glitch and led to a resolution before any embarrassment occurred. The key here is proactive identification of issues – don't wait until it's too late.
Remote Access to Anywhere
Like your business teams, who can work from anywhere, our remote monitoring team at Pro-Tech Management can also work from anywhere as well. As a result, we can identify and address most problems virtually. In the event we can't address the issue remotely, we can send someone on-site to help resolve the issue. 
Our team monitors the audio-visual technologies and networks used by your hybrid workforce, no matter where they are working, to resolve their issues quickly, reduce unnecessary downtime, and prevent lost revenue or credibility issues due to AV quality.
It's a Digital World
The world continues to evolve and depend heavily on technology, more than ever before. Business communities rely heavily on electronic and digital technology to complete their work. From AV communication tools to IoT devices, we all look to technology to connect us and bring productivity and efficiency to our daily work. Unfortunately, IT teams are overwhelmed by the burdens of modernization and security. They focus on protecting data and information, not on keeping a presentation moving forward. But, it's going to take teamwork to keep up with the demands of this new digital world.
That's why the team at Pro-Tech Management is here to help. With our remote monitoring services, we can support IT and keep your AV technology up and running. Call or fill out our online contact form for more information.
We look forward to hearing from you!