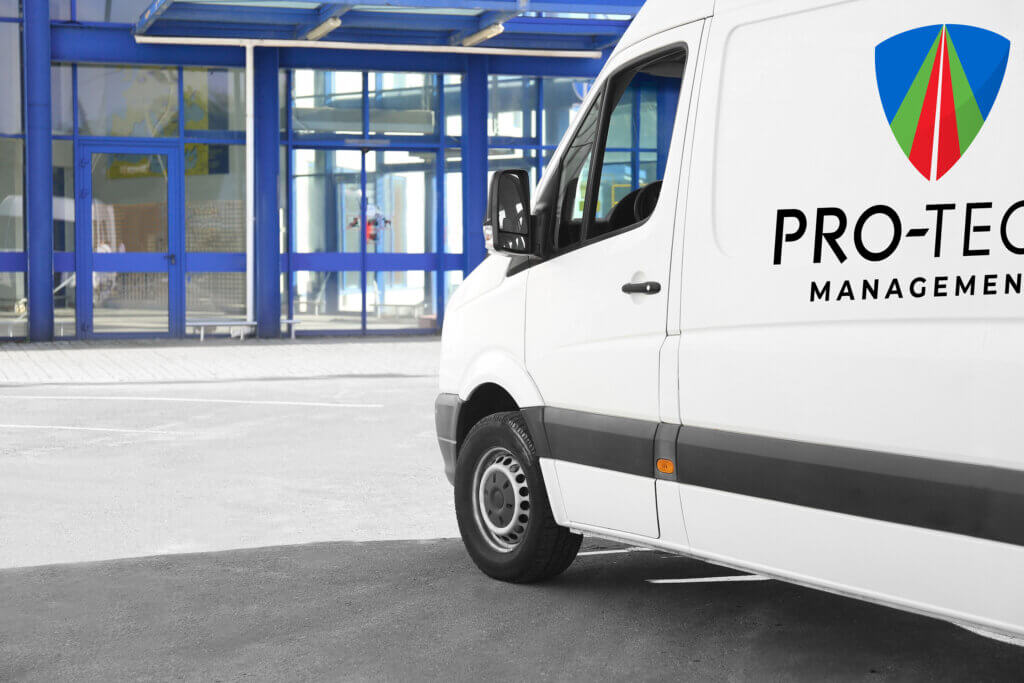 Ask an AV integrator, "What sets you apart from the competition?"
Nine times out of 10 the answer will be, "Service. It's our secret sauce."
Asked to elaborate, they'll tell you, "We really care…We do the job right…Our people are the best in the business…We're available day or night. We even visit our customers every year just to make sure everything's in working order."
And you know what? All that's true. There's no industry in America that has a greater commitment to its customers than ours. Our community really DOES care about providing outstanding value.
But let's get real: For most integrators, only about 10-15% of their business is service-related.
These are important questions because service really IS the secret sauce that keeps customers coming back. The hardware we spec is no longer a differentiator, and in many cases neither are the solutions we design. It's not what we're providing that makes the difference, it's how we provide it, how we maintain it, and how we stand behind it. THAT'S an integrator's prime differentiator.
But how many integrators can REALLY call themselves a service company?
The answer to the above question depends on your answers to the following two questions:
How much of your business actually comes from services?
Data provided by the National Service Contractors Association (NSCA), representing members of the pro AV and low-voltage industries, says that most integrators generate 15-25% of their revenues via services. Now, if that's an accurate description of your company, you're not doing a great job of leveraging your secret sauce. You might field an all-star team, but how much opportunity do they have to really provide the level of service that'll set you apart from the competition?
How much of the service you provide is predictable and contracted?
Don't count break/fix. Count only the dollars that are predictable and contracted. For most integrators, only about 50% of their service work meets those criteria.
If you're taking a truly clear-eyed view of your business, here's what that means: Just 15-25% of your business is service-related, and just 50% of that can be characterized as legit recurring, predictable, contracted revenue.
So, again, ask yourself: Is service really the differentiator for my business?
The IT space as a business model for AV service
Compare your current situation to an IT managed-services company we talked to recently. Its annual revenue is north of $5 million. They provide phones, copiers, PCs, network infrastructure, help desk support for IT staff, etc. We asked them, "What percentage of YOUR business is contracted, predictable revenue?"  They told us, "About 95%." Now, for them, service really is their secret sauce. After all, how long could they remain in business if they provided bad service?
Pause for a moment to consider how your business would look if a much more substantial portion of your revenues came from predictable, contracted service? We wager it would look pretty awesome.
Recurring monthly revenue means stability in your finances, and a huge boost in your company's valuation.
Becoming a true service company: Reaching for 95
To become a truly service-driven company, you need to go beyond break/fix work and service plans. You need to transition from preventative and predictive servicing. You've got to embrace proactive service and support ­– because that's what your customers need (now more than ever), and what they're increasingly coming to demand.
But a proactive service offering – one that keeps you and your customers 100% aware, 100% of the time – requires major resources to implement, and massive resources to scale.
The answer, of course, is to outsource. After all, most integrators already outsource CAD, engineering, programming and install work, and many other things.
Yes most integrators want to keep service and support in-house – because they think it's their secret sauce. At the same time, most integrators are unable to create a true service infrastructure. From the technology investment to the training required and all the insurance, licensing and legal expenses that come along with it, the challenges are too numerous and too daunting.
Up until now, we've been focusing on problems. Now let's talk solutions.
What if you were to outsource service? What if you switched your service business to offer proactive, 24/7 AV infrastructure monitoring and management? You've have happier customers, stickier client relationships, and the ability to scale your service to any level.  You'd also enjoy all the benefits of recurring, predictable, contracted revenue. Let's drill down on each:
Your Customers Would Be Very, Very Happy.
By continuously testing and retesting all connected devices on the network, PTM detects issues before they become problems and sends alerts to integrators and end users when there's plenty of time to remediate the issue before the big meeting. PTM can even provide remote fixes for many issues.
Compare PTM's proactive support with preventative maintenance – your once-a-year visit to see if everything's working. Compare it to a service plan that will repair or replace broken equipment – but only after the catastrophe has occurred. There IS no comparison.
Literally nothing you can do will provide greater peace of mind to your customers than offering proactive service and support. And just to be clear: Proactive support means you and your customers will be 100% aware, 100% of the time. Now THAT's a secret sauce you can sell.
Your Customer Relationships Will Become a Lot Stickier.
Pro-Tech management provides contracted services with 3-year terms. Think about that: As things stand now, 85% of most integrators' business is project related. There's no contract in place. You might have a fantastic relationship with your client, but if they take a new job, all bets are off. With PTM, you lock in customer relationships for years at a time.
Contracted relationships equal predictable revenue and increased business valuation.
Something else to remember: Pro-Tech Management is here to strengthen your customer relationships, not steal them. We include you on every service event, involve you in every customer contact – each of which gives you the opportunity to check in with your clients and discover new ways to meet their needs. With proactive service and support, not only will your customers be 100% aware, 100% of the time regarding the working status of their AV infrastructure, YOU'LL be 100% looped into what's happening in their organization.
You Can About PTM Immediately – And Scale it Effortlessly.
Pro-Tech Management is ready when you are. You can begin the shift to being a 95% service-driven company ASAP without having to revamp your organizational, technological, service and support infrastructures. Sell a deal tomorrow, and you'll changed your service model with zero restructuring pains or delays.
And however fast you grow – however many service contracts you sell – PTM can keep up with you.
You'll Enjoy the Benefits of Predictable, Contracted Revenue
Strategic planning will become simpler. You'll build wealth faster. And, boy, will you sleep easier. Locking in revenue and cementing client relationships will give your business a new level of freedom and stability.
Where Do You Go From Here?
Your clients' reliance on collaboration technology is only going to grow. And the more reliant they become, the less patience end users and solution purchasers will have with inconsistent, patchwork service. Therein is your challenge – and your opportunity.
If you're serious about differentiating your business as a top-tier service provider, you need to offer proactive service and support. If you want to solidify your client relationships, you need to offer proactive service and support. If you're serious about generating predictable, contracted, recurring revenue, you ABSOLUTELY need to offer proactive service and support.
Those are the issues that are staring you in the face. The good news is, so is the solution.
Join us on LinkedIn